I did not get around to my usual Wednesday blogpost this week, particularly because the 2014 ACUI International Conference is coming up very quickly, starting Sunday, April 6th down at the Marriott Grande Lakes in Orlando.  ACUI being the Association of College Unions International, a professional association focused on building campus community through opportunities of leadership, service, and engagement on campus.
As I finish up presentations, pick out clothes for ACUI's 100th Anniversary Celebration Gala, and watch the backchannel overflow from NASPA (in Baltimore) and ACPA (in Indianapolis), I started crafting my conference schedule, paying particular attention to technology-based sessions at ACUI 2014.
Crafting this blog post after Eric Stoller's #NASPA14 post highlighting his tech picks for that conference, here are some of my picks for this year's #ACUI14 conference out of the numerous awesome technology and other educational sessions available this year: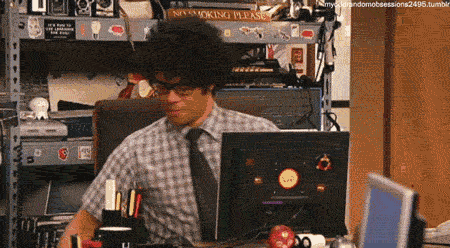 Educational Session 1 – 8am Monday:
Schedule Me Wirelessly – Justin Durham, Middle Tennessee State University
Unions are multi-faceted entities, encompassing performance spaces, food and catering, custodial services, and community partnerships.  Getting everything and everyone on schedule can be a tough job, but the tech exists to help you get it done.
Educational Session 2 – 11:30am Monday:
Using Technology to Integrate Building Systems – Bill Cox and Stephen Senkel, Texas A&M University
Fresh off the rebuild and renovation of the Memorial Student Center at Texas A&M, this session should provide valuable insight into how to integrate tech into the renovation conversation, and lessons learned from the process.
Computer Lab Tech Session 2 – 5pm Monday:
Communicating with Students – Mike Makoski, Fitchburg State University, Kim Pho, University of Notre Dame and Casey Van Veen, The College of William and Mary
Having heard Mike Makoski of Fitchburg State speak on how he keeps his student staff engaged and informed via social media, this session should be a good primer on how to create and engage student communities via technology.  The variety of schools represented gives attendees a better chance of finding a connection to their own work.
Educational Session 3 – 12:45pm Monday:
Integrating New Software and Procedures – Neela Patel, Rutgers University and Marcus Williams, The George Washington University
If your office is looking to go from paper to digital processes, that transition can be fraught with obstacles, difficulties, and learning curves.  Learning from two institutions gives attendees a better chance to connect the information in this session to their home institution to better implement new technology in their offices.
Educational Session 4 – 2pm Monday:
Photo and Video Editing 101 – Filip Pongratz, Temple University
ACUI celebrates the best in design and visuals with the Steal This Idea opportunities at international conferences, and this session may offer the opportunity to create eye-catching graphics to folks not in our marketing departments.  Sometimes, conferences allow us to get back to the basics, and these design skills are essential in today's digital unions.
Educational Session 5 – 9:15am Tuesday:
Using Digital Signage in the Student Union – Mandi Bryson, College of Charleston and Jeff Taylor, The University of Southern Mississippi
Digital signage is quickly replacing bulletin boards and room reservation sheets in our bustling union buildings.  Come learn from two institutions how they implemented digital signage and what change and benefit that brought to their students and community.
Educational Flash Session 7b – 4:45pm Tuesday:
Social Media Assessment – Jennifer Keegin, Binghamton University
We get so drawn into ensuring our content is fresh and engaging, we may forget to look at the data behind all our work.  Plus, how do we show that the social media presence of our unions is helping foster community on our campuses?  Get into the assessment discussion to see if your digital work is paying off.
Computer Lab Tech Session 7 – 2pm Tuesday:
Moving Your Annual Report Online – Steven Wein, University Student Union, California State University, Northridge
Annual reports may be a required part of our jobs, and may just get stacked on a bookshelf to collect dust by those we give it to.  Ensure that your annual report informs and celebrates your union and your story with this session – check out USU's 2012-13 Annual Report if you need convincing.
Educational Session 8 – 8:30am Wednesday:
Creating a Social Media Strategy – Eric Heilmeier, University of Michigan
Eric has been connecting student development theory and student involvement to social media for years now, and so this session on creating a winning strategy is probably a good choice if you are looking to jump in the deep end or dip your toes into the social media pool.
Video Training for Custodial Staff – Ryan Green, Southern Oregon University
We may be focused on social media strategy or maintaining our digital bulletin boards, but how can we help ensure our staff can do their job as well as possible?  Video training, especially for our hands-on custodial staff members, can help introduce and familiarize staff with the details of their job, so they know how to get things done right away.
Educational Session 10 – 4:15pm Wednesday:
What's Hot in Technology – Mike Coleman, Tallahassee Community College and Brian Lind, Salisbury University
This session is becoming an annual tradition at ACUI, and is always a solid choice.  Mike Coleman brings the latest and greatest apps and pieces of technology to showcase at this session, some of them unrelated to union work and student affairs, but valuable for every professional on and offline.
As I write this, I have a Prezi open in another screen, where I am finishing up one of my presentations, #ACUINext: Digital Community Building, which takes place on Monday at 8am.  Taking a look at the past few years and the MOOC sensation that has washed over higher education, ACUI needs to take a look at where it can go in it's next 100 years, and commit itself to being a thought leader in not only community building on the residential campus, but in digital spaces as well.
Also, be sure to download the ACUI App on your digital devices, powered through Guidebook, which offers updates throughout the conference, social media information, maps of the Marriott complex, and more.
Pencil in times for these tech meetings and meetups as well so you can get all the latest ACUI tech info and meet up with your fellow ACUI techies:
Tweet Up: Monday – 730-9pm - http://tweetvite.com/event/acui14
Technology Community of Practice Meeting: Tuesday – 415-515pm
Looking forward to seeing everyone there in Orlando, don't forget to bid high and bid often when you have the chance, and when you see Marsha, give her a big hug.